Passion in colours
Painting in a different way
"Aquarelles should no longer be found
in hallways and corridors!"
Painting by painting, year after year, Jean-Marc Chamard wants to put aside the oil paintings that seem to monopolize the walls in so many rooms ... and he wants to change the direction of the attention of the big galleries. Is it only by a long-term experience that the aquarelle is recognized as a true form of art with extremely high standards? Convinced that the aquarelle still did not reveal all of its secrets ... the painter has begun to paint themes that are more and more complex and different, and of bigger and bigger formats. Being increasingly unsatisfied, even though it might seem inappropriate, he starts painting aquarelles on black paper ...
The mixture of techniques widely known as incompatible and an original presentation are ingredients the public is looking for. Chamard is painting for more than 35 years. His national and international expositions and exhibitions are proof of his consistence. His public knows him and acknowledges his supreme art. Old student of Beaux-Arts in Saint-Etienne, he applies in practice, like a musician plays his scales, the old proverb: "Whatever style or way of painting, the foundation of it all is the design, nothing but the design. It is the frame, it is the outline, and the rest is nothing but decoration ..."
"And then, after all,
there is nothing but the aquarelle ..."
"Because painting without risk means no progress, but just standstill ..." Jean-Marc Chamard, always unsatisfied, decided to experiment with acrylic paint. A new episode fathoming this new technique started last summer and in the autumn he already found his way: with the golden mildness of time, an easel, some paint brushes, it takes you to Breton coasts, into the heart of Moroccan souks, into the heart of simple and everyday things. And then, as if the paint brushes seemed not to be sufficient to master the essential, the painter uses a knife and obliges himself to a new kind of substantially emotional painting. 2010 will once more be a stage for discovering a different painter.
Jean-Marc Chamard is on

---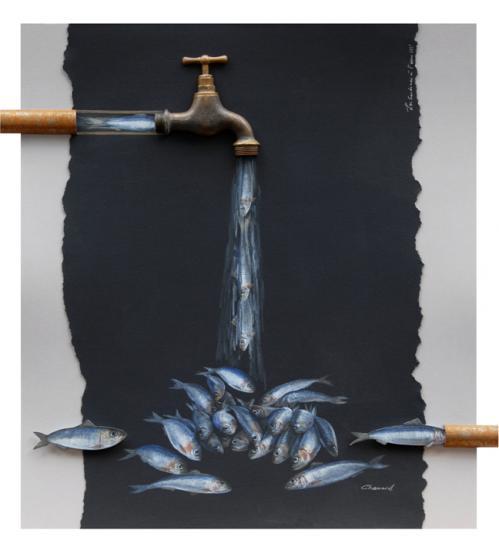 Watercolor & Black paper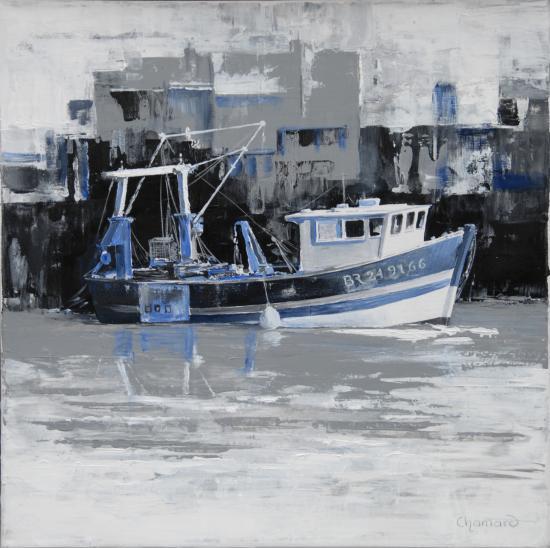 Acrylic (palette knife)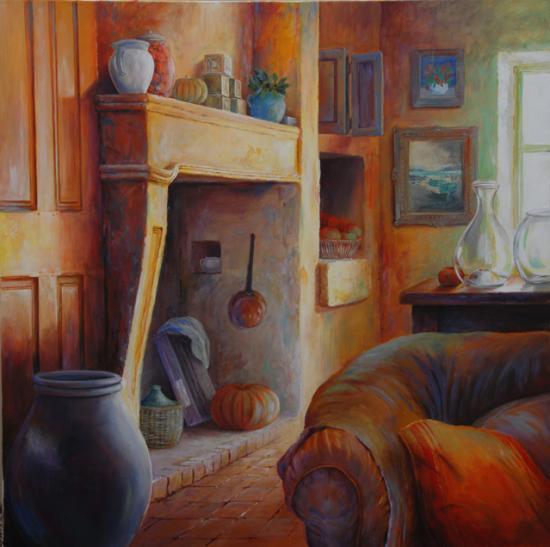 Acrylic (brushwork)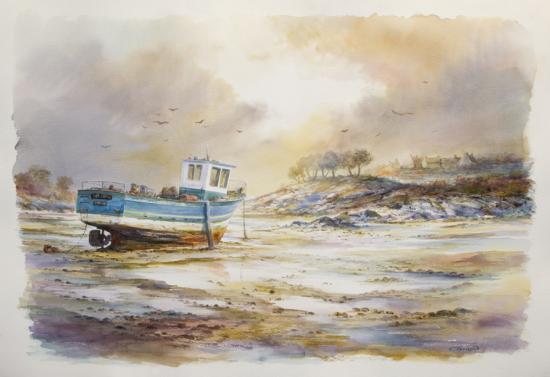 Watercolor